Specialized Ahshay Client Applications
The following examples are from workflows of Ahshay clients that are operating in industries and markets outside our original Workers' Compensation target market. Therefore, we consider these to be non-standard applications of Ahshay since we fully analyzed the following workflows and adapted the system in new and more creative ways to work for these industries.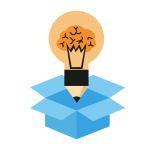 Some of these workflows include:
Physical Therapy Provider Networking 

Dialysis Patient Case Management 

Pharmacy Prescription Authorization Management 

Automotive Injury Case Management 

Patient Treatment Planning 

Utilization Review for Correctional Facilities 

Utilization Review for Substance Abuse Rehabilitation Facilities 
Contact us to learn more.